External Blinds & Outdoor Blinds
Outdoor blinds or external blinds are a great alternative to traditional blinds as a shading, weatherproofing or privacy solution.
The range of outdoor blinds from Haselhurst Blinds are versatile, stylish and strong – built for quality here in the UK which is backed by a 5-year guarantee.
Outdoor blinds are a great solution for private residential properties and commercial properties alike.
Prices from £2,450 inc vat, installation & 5-year guarantee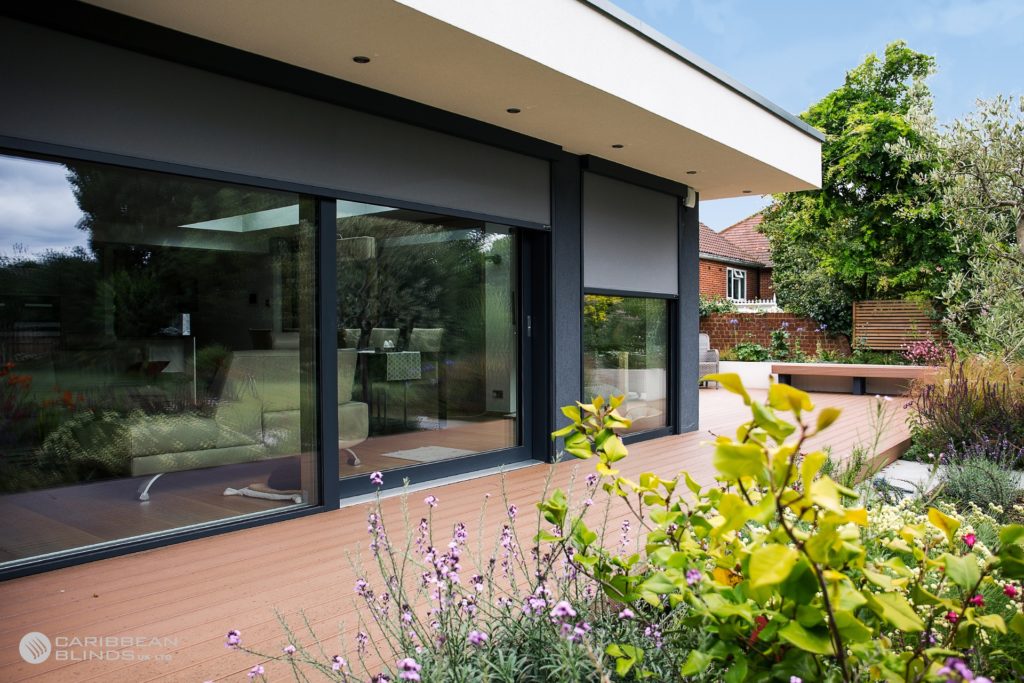 What are outdoor blinds?
Outdoor blinds are robust roller blinds that are designed to withstand the outside elements. The high-grade construction makes them a hassle-free and low-maintenance shading solution.
Outdoor blinds are a neat alternative to traditional interior blinds where space inside is tricky to work with or the window design is too complicated. This is why external blinds are great for roof lights, skylights and conservatories.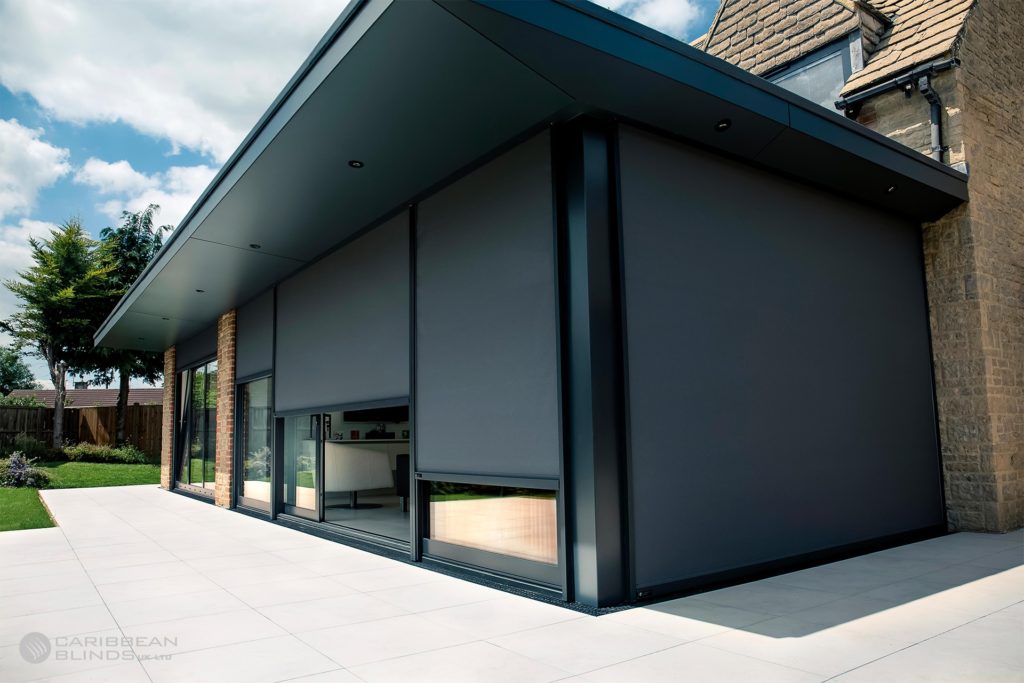 Outdoor blinds are also a great solution to add privacy to your pergola, gazebo or veranda, creating weather-resistant sides that are retractable
Benefits of outdoor blinds
Heat Blocking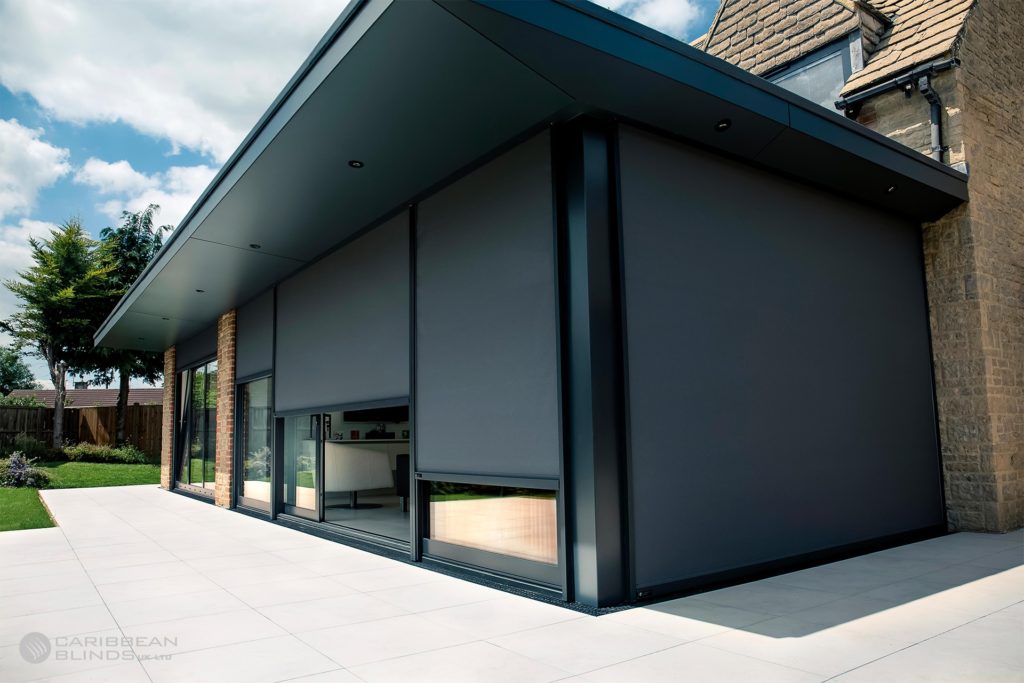 Outdoor blinds stop up to 90% the sun's rays hitting your glass, saving your glazing from having to any 'heavy lifitng' when it comes to keeping your room cool. Having external blinds fitted can keep your room cooler by upto 10 degrees!
Shade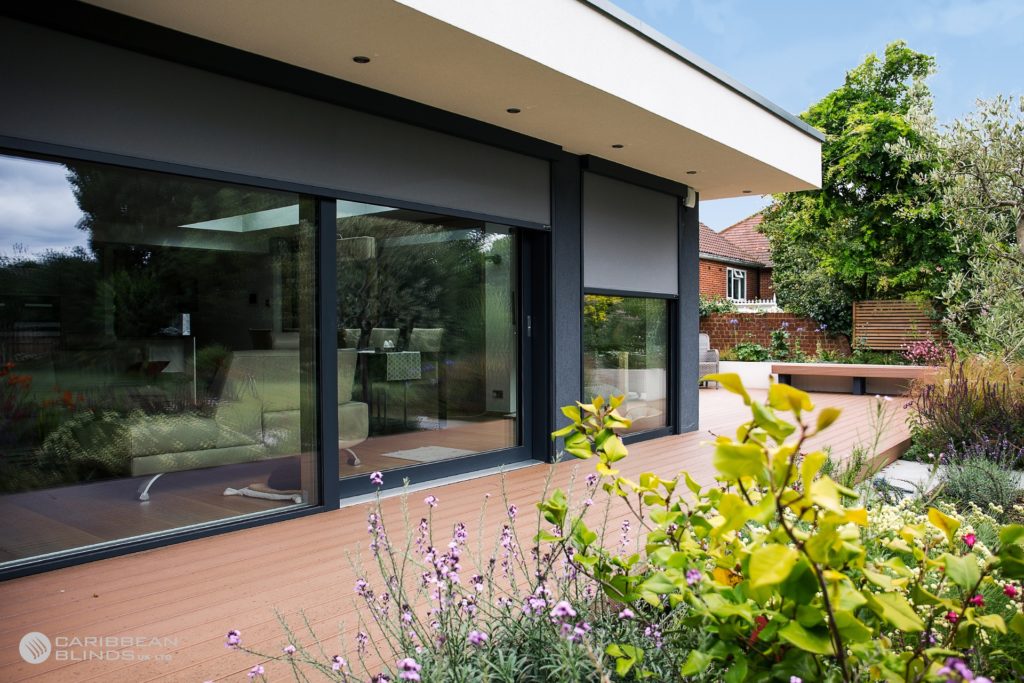 Perfect for roof lights, skylights, conservatories and much more. Outdoor blinds offer shade and anti-glare for awkward to cover windows.
Privacy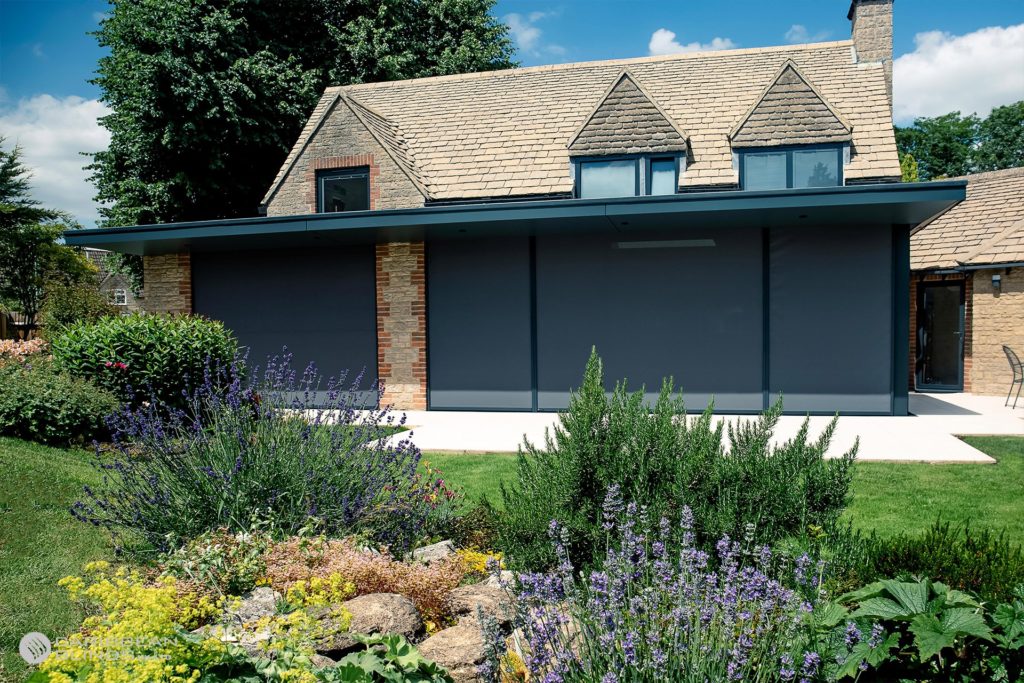 Outdoor blinds can create screens for pergolas and gazebos, as well as covering traditional windows for total privacy.
Twilight Fabric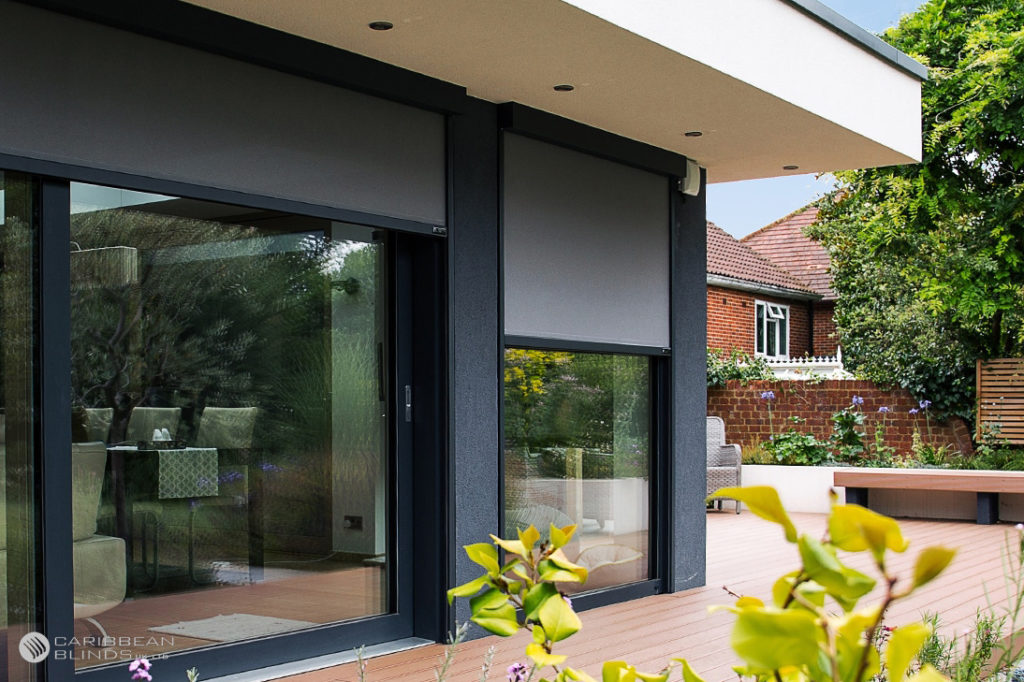 Our 'Twilight' fabric is a translucent fabric on one side only, meaning you can shade an area and still have visibility on what's happening on the other side.
Find out more about our external blinds…
Get in touch with our friendly and professional design team today and discover more about our range of external outdoor blinds.
Our team will help design the perfect outdoor blinds solution for your property type, style and budget with a free no-obligation quote.
Get in touch today: