Specialists in Garden Room Blinds
Haselhurst Blinds are UK specialists in garden room blinds, working with some of the leading garden room brands to supply the finest quality blind options to their customers.
Whether you are a garden room company looking for a reliable blinds company to partner up with, or you are a private customer looking for blinds to fit your garden room space, the team at Haselhurst are here to help.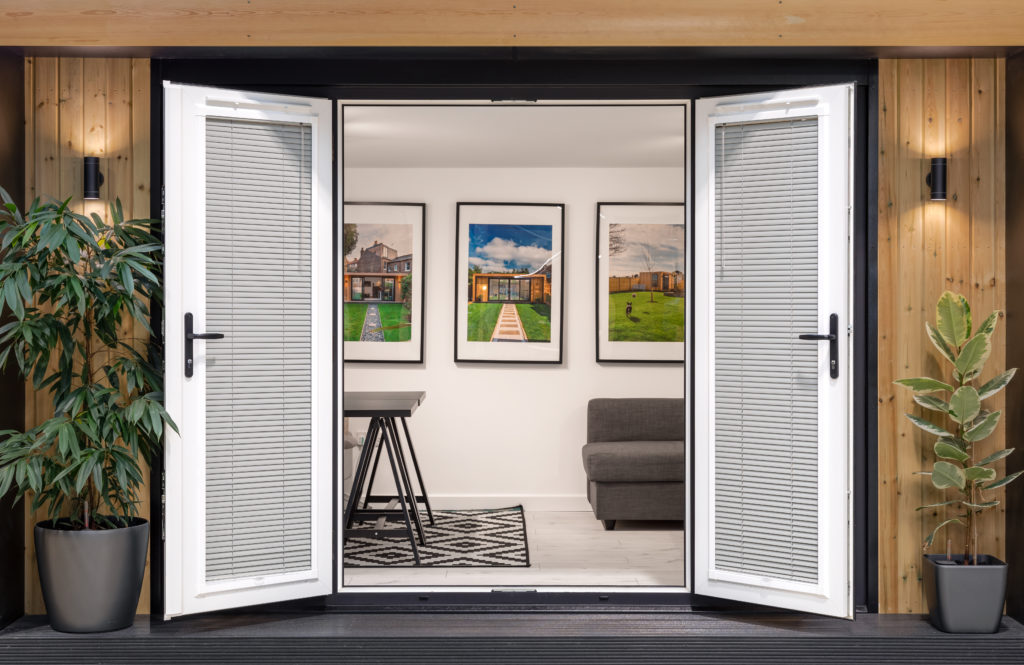 About Garden Room Blinds
Garden rooms are modular buildings that can be used for a range of purposes, such as a garden office, gym or guest room.
These modular spaces need to be cleverly planned to make sure you get the best use of the new extra space at home. This is where choosing the right blinds can make all the difference.
Whether your blinds are for shading, climate control or privacy, our team of experts work closely with our customers to discover their needs and tastes to ensure the end result is a beautiful space that functions exactly as you need it to.

Our Work:
Detailed Examples: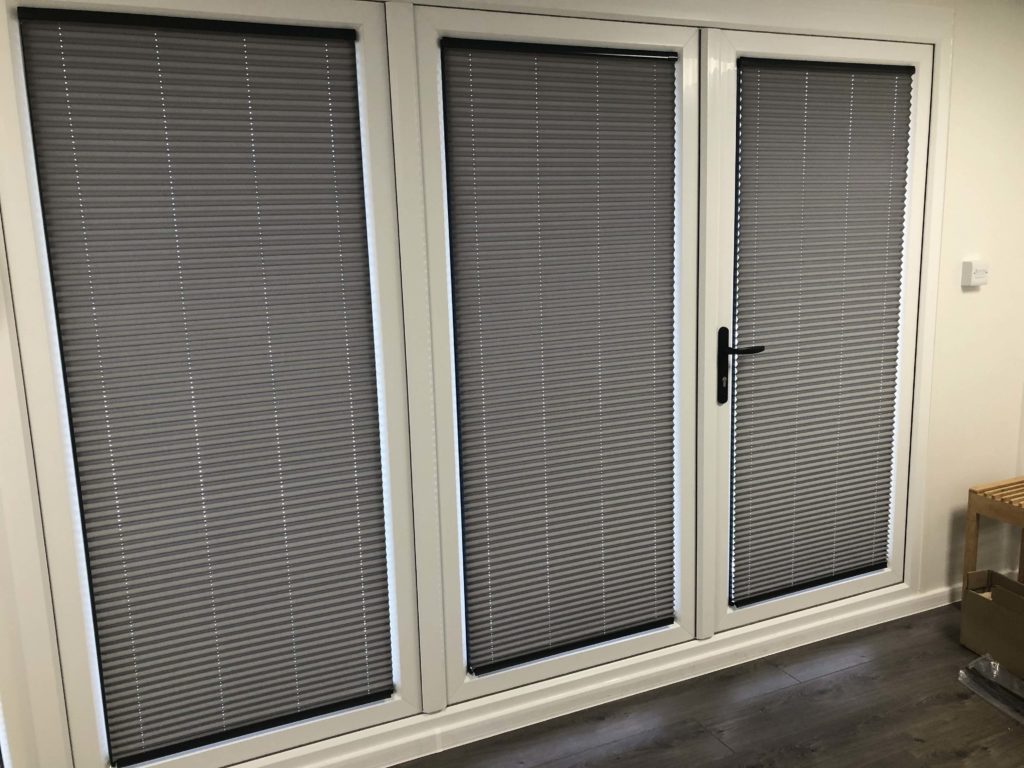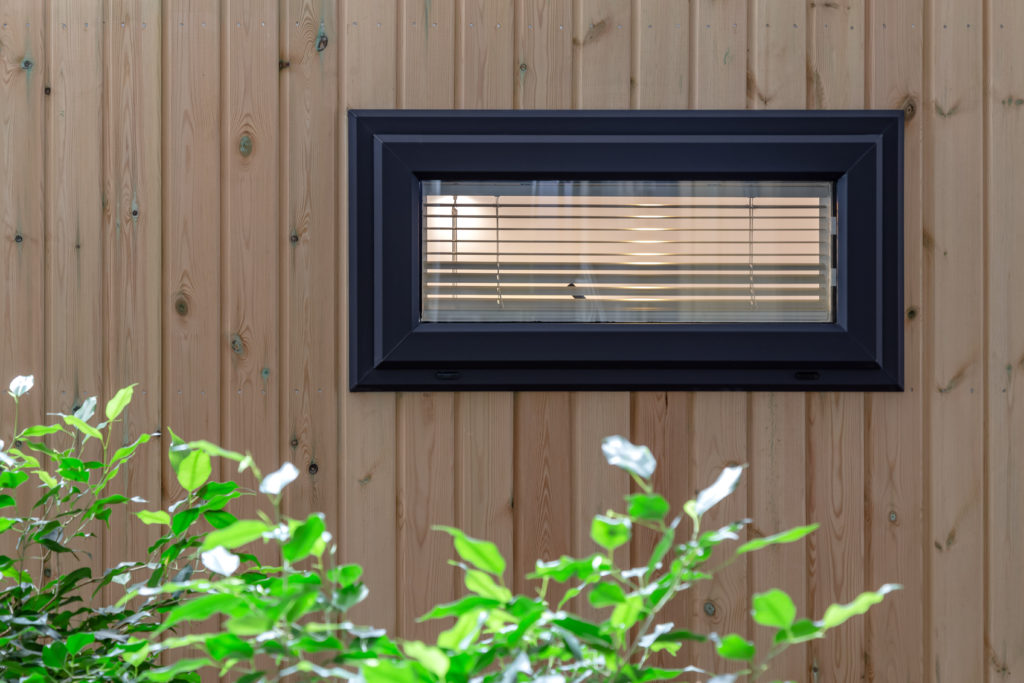 Bi-fold doors are a popular choice for garden room customers, and over the years we've perfected a range of options for creating shade and privacy with our bi-fold door blind designs.
From tiny lozenge windows to full height picture windows, our range of blinds are crafted in bespoke sizes to suit your space.
Are you a garden room company looking for a blinds partner?
We'd love to help!
We're passionate about what we do, and as garden room blind specialists we would be delighted to help your business and customers with their window, door or external blind needs.
"Haselhurst Blinds are a fantastic company partner for Green Retreats and our customers love them too! Not only are their range of blinds perfect for our vast selection of door and window options available to our customers, but the Haselhurst team are also incredibly friendly, knowledgable and professional. We've worked with Haselhurst for over 5 years and we're thrilled with the service."

– Emily Morris, Green Retreats.
Contact Us
if you're interested in blinds for your garden room, or if you're a garden room company looking for a tried & trusted blinds partner, then get in touch with the Haselhurst team today: