Aluminium Pergolas and Gazebos
Haselhurst Blinds is a proud supplier of luxury aluminium pergolas and garden pods from Caribbean Blinds.
Our louvred roof pergolas transform your outside space to create more useable space all year round. Not only do these pergolas make a stunning feature to your home and garden, but they're also highly practical. The louvred roof can be manoeuvred at the touch of a button, creating angled shade or open ventilation in the warmer summer months, or closing to be completely watertight and covered to keep a warmer and dryer environment underneath in the winter.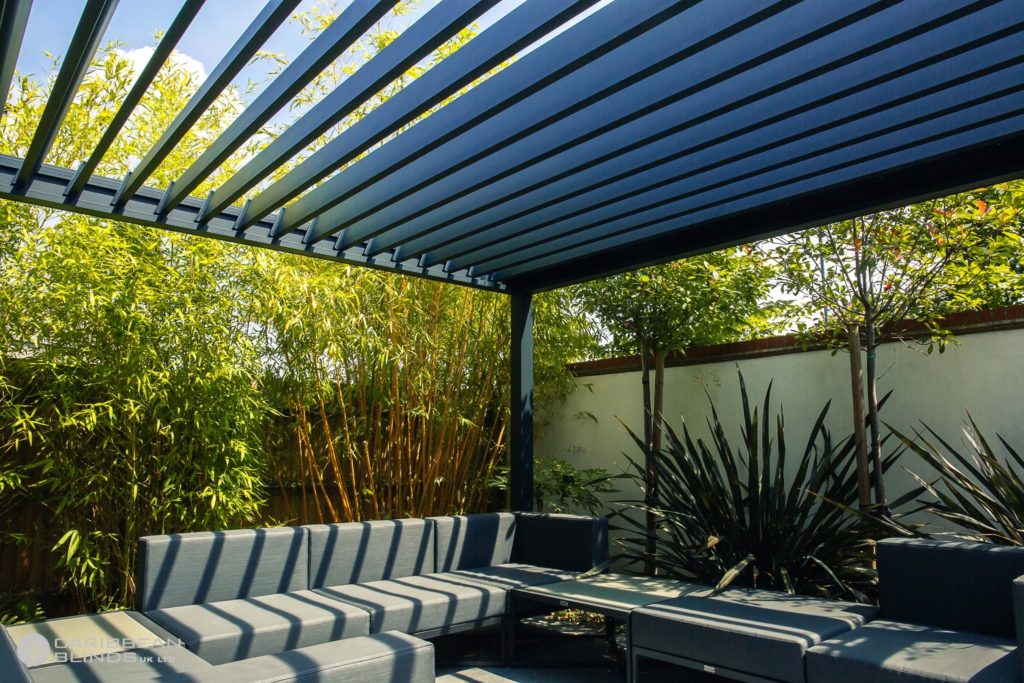 Pergolas are a great way to add extra useable space to your home, either as a lean-to pergola against your house as a type of extension or completely freestanding in your garden as a unique separate space.
With three designs to choose from, all available in a vast range of sizes and colours, we're sure to have a pergola or gazebo option to suit your style and needs.
From £9,950 inc vat, installation & 5-year guarantee
What is a louvred roof pergola?
A louvred roof pergola is a garden structure with a slatted roof where the slats are controlled to sit at your preferred angle to control shading and sunlight. The slats can also have the option to flat completely flat, making a water-tight gazebo to use in all weather. The position of the slats is controlled by the push of a button.

Our range of louvred roof pergolas are built to your exact specification and size. There are a range of optional upgrades to choose from, including heating, lighting and fabric windproof retractable sides.
Benefits of a louvred roof pergola
Sun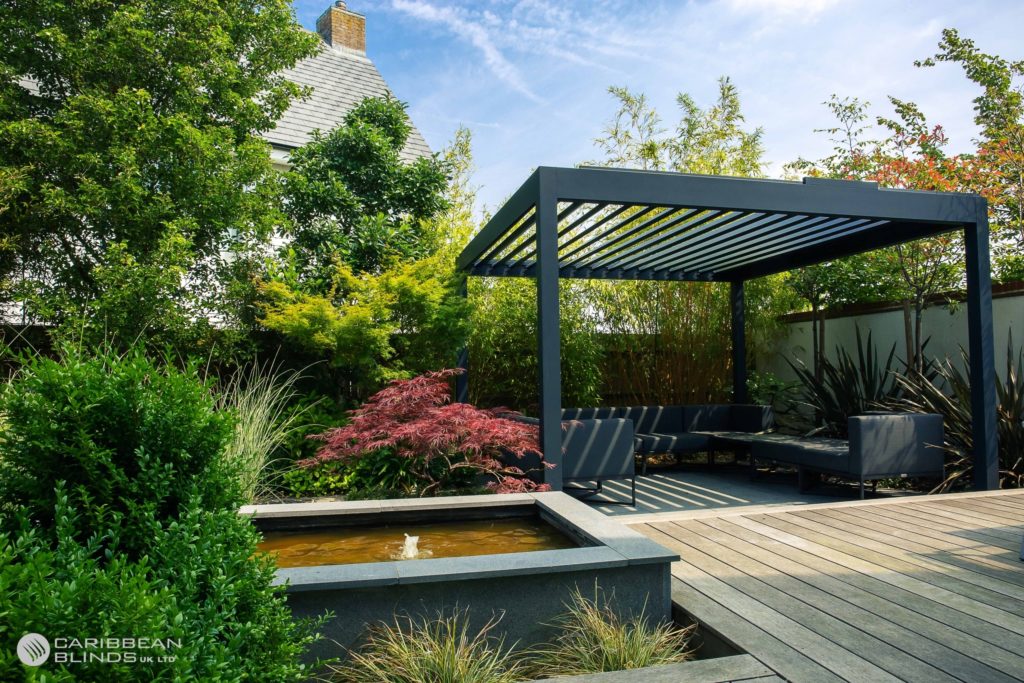 Enjoy the sun and create a bright environment under your pergola by positioning the slats for optimum sunlight.
Strong & Robust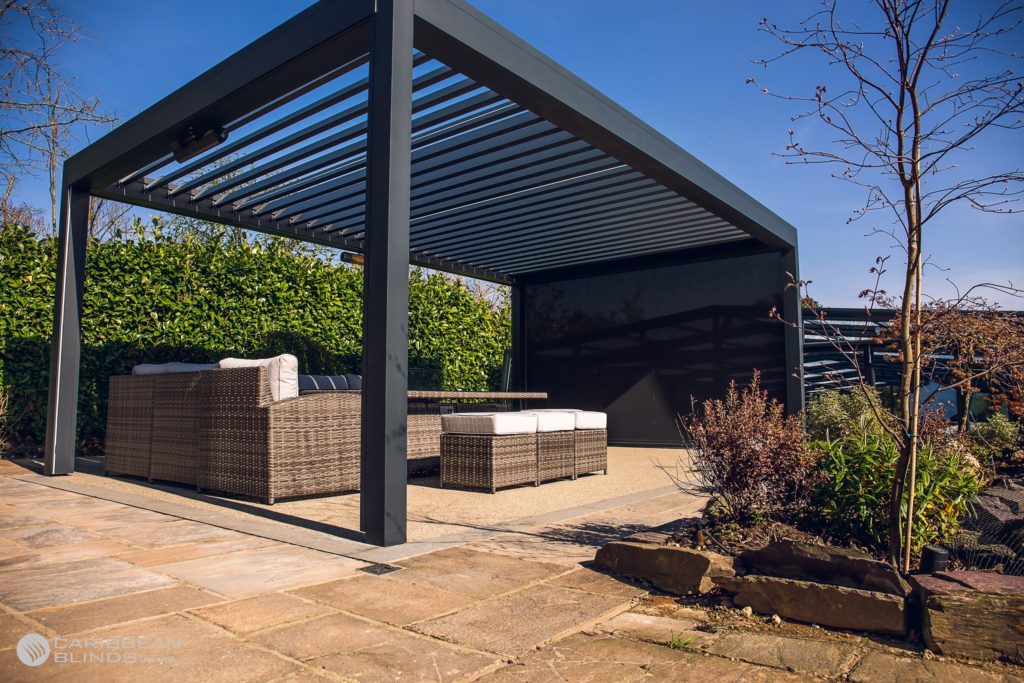 To keep cool and reduce glare, rotate the slats away from the sun to create shade underneath your pergola.
Ventilation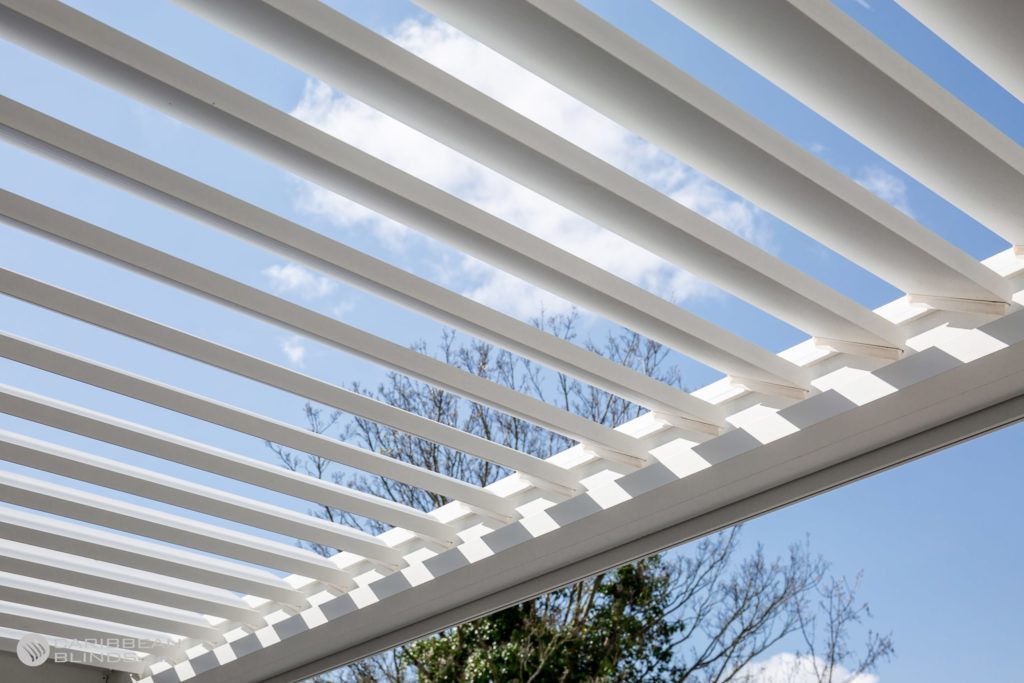 Prevent heat build-up under your pergola by rotating the slats to 90 degrees to let fresh air circulate.
Shelter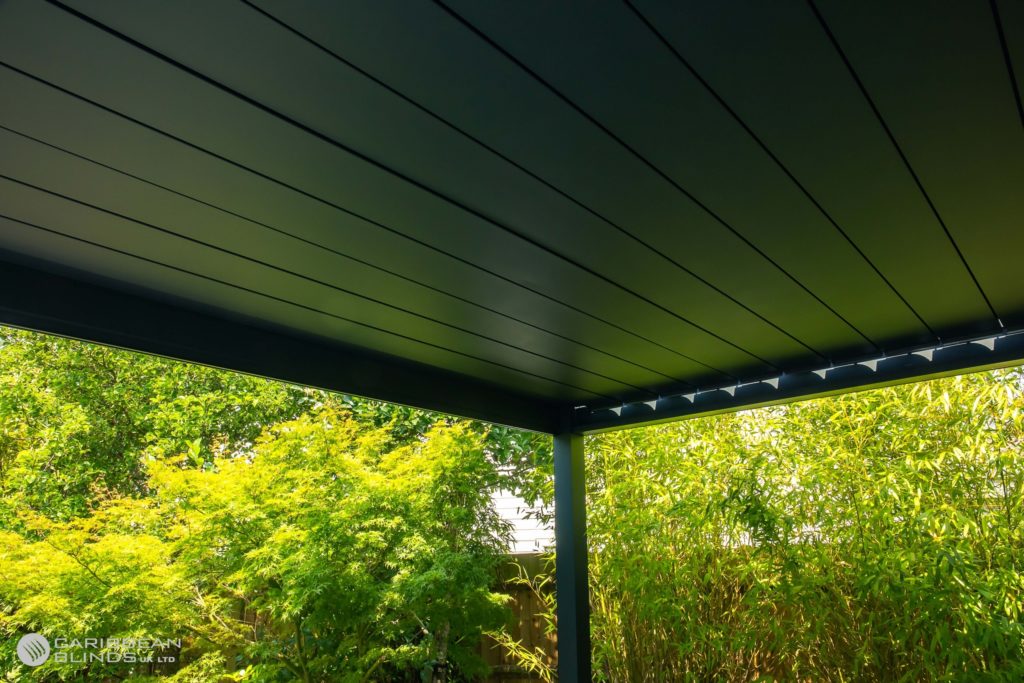 Close the slats completely by positioning them to lay flat across your roof for a watertight environment below.
Let's talk about your pergola ideas…
Find out more about our range of pergolas and garden pods with a free no-obligation quote from our friendly and professional design team.
Our teams will work with you to design the perfect pergola for your space, making the process simple and easy.
Get in touch and start planning your garden project today: